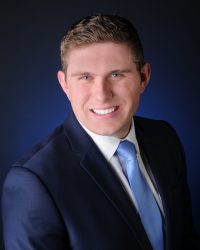 Zach's Bio:

I grew up in Mapleton, Utah which used to be sheep and horse pastures. After graduating from Maple Mountain High and serving a mission for the Church of Jesus Christ of Latter-day Saints in Naga, Philippines, I graduated from BYU-Idaho with a Bachelor's degree in Business Management.  I spent a couple of years in the e-commerce business and then moved into the mortgage industry.   
I love fast cars and enjoy joy riding. It's fun to see the different generations of cars and how the innovation has changed. I also enjoy Lake Powell and love fishing there in the spring and fall. As a kid, I won a little bass tournament at Lake Powell and it was one of the best days of my life.
Zach's Why:
Why do I work so hard?  What motivates me to get out of bed every day?  What is the driving force behind my purpose, my cause, my belief, and my passion?  Why am I in this business?   
As a kid growing up I liked to play board games like Monopoly or Cashflow with anyone who would play. Often times it was difficult to find people that wanted to play and I ended up playing the game myself. To say I became a master at those games would be an understatement, I knew how to correctly position myself to optimize my chances of winning. Similar to these board games I have studied real estate with the same level of passion and have personally figured out the loopholes to winning in real estate, no matter the market conditions.  
Nothing makes me happier than helping a client devise a simple but intricate plan, to help them achieve their goals. The first home that I ever purchased, I only had to cover $38.24 of the mortgage payment and about $150 of utilities. This gave me a huge leg up to be able to save money each month to then purchase another primary residence 12 months later. At this point I have two homes and I am only paying $546.59 a month between the two mortgages. I love bringing my knowledge and know-how of the market to help others replicate the results that I have experienced firsthand.  
I'm here to answer any questions you might have about our products and services. Feel free to contact me using any of the following methods: