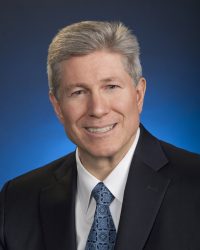 Scott's Bio:
I grew up in Draper, Utah where I met my wife in the second grade – she wiped out my entire marble collection that year. After graduating from Alta High and serving a mission for the Church of Jesus Christ of Latter-day Saints in Guayaquil, Ecuador, I married Ann Cutler and graduated from BYU with a Master's degree in Accounting.  I spent a few years in public accounting and then moved into the mortgage industry.  After gaining some valuable experience at a couple of mortgage companies, I founded Rocky Mountain Mortgage Group in 1997 where I served as the Managing Partner for thirteen years.   
My knowledge and experience as a CPA from 1994 to 2016 give me a unique set of skills in the mortgage industry that utilize my knowledge of tax laws and has made me an expert in finding ways to sort through complicated situations and close loans that other lenders don't even know how to structure, including self-employed borrowers, family transactions, and investment property financing.  Although I love helping everyone, I have to admit that I love helping first-time homebuyers because I know the ripple effect of what we are doing will last for generations.    
On a personal note, I love to exercise and have a few marathons under my belt.  I am also an avid bass fisherman – I love weekend fishing trips to Lake Powell with family and friends.  And, something most people don't know about me is that I was a pretty decent "clogger" back in the day, when I was a teenager.  Bet you didn't know that!
Scott's Why:
Someone recently asked me, "Scott, why do you work so hard?  What motivates you to get out of bed every day? Why are you willing to sacrifice so much for your clients at this stage of your career?" 
What is the driving force behind my purpose, my cause, my belief, and my passion?  Why does my company exist and why am I in this business?   
For years I paid attention to the financial experts and followed their "expert" advice, only to learn in the economic crisis of 2008 and 2009 that I had backed myself into a corner and limited my options by not putting first things first.  Shortly thereafter, my wife and I re-tooled our entire financial strategy and created a common-sense system for making decisions that deal with money – we called it "The Six Buckets of Financial Priorities."   
Serving as a mortgage consultant and educating my clients is one of the most direct ways I can help others avoid the mistakes I have made.  I love educating people about how to have financial peace in their lives through budgeting, proper financial priorities, and simple money smarts.  I believe everyone can arrive at a place of financial freedom and security if they are properly educated on how money works and the right ways to make it work for them.  There is so much false information out there and most people simply don't know where to go to find the truth. 
Ironically, I help people get into the largest debt they will probably ever acquire – and then I teach them how to get out of it and create a future of freedom and security.  I know that owning a home is not about a tax deduction or just an alternative to renting; home is a place where memories are made and legacies are created that pass from one generation to the next.  I want to be part of creating a legacy of financial intelligence that gets passed on from my clients to their children and grandchildren – something that sets them free to live the lives they were born to live without being held back by the rut of ignorance. 
I believe in financial freedom and security, peace, treasured memories, and passing on a legacy of love and financial intelligence.  That is what gets me out of bed every day and I love creating that for other people who believe in the same thing.  That is why I do it!
I'm here to answer any questions you might have about our products and services. Feel free to contact me using any of the following methods: